Tele-Town Hall Becomes HIPAA Compliant
Health - Purple Foxy Ladies originally published at Health - Purple Foxy Ladies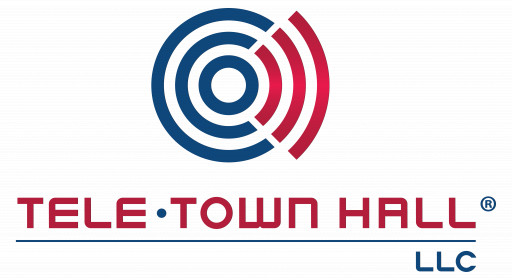 Tele-Town Hall
Logo for Tele-Town Hall
ARLINGTON, Va. - November 2, 2022 - (
Newswire.com
)
Tele-Town Hall, the leader in large-scale, personal communications technology, is pleased to announce that it has achieved compliance with the federally mandated standards of the Health Insurance Portability and Accountability Act (HIPAA). 
This achievement will allow Tele-Town Hall to expand the reach of its leading-edge product offering, including its patented telephone town hall meetings, P2P texting, IVR automated survey, professional live calls and more to new applications in the healthcare sector. For example, Tele-Town Hall's Provider to Patient (P2P) Texting will now allow providers to engage in real-time, interactive conversations with patients to collect personal information, schedule appointments and perform health & wellness checks.  
Tele-Town Hall already has a strong track record of working with veterans affairs hospitals, health insurance providers, Medicare/Medicaid services and others in the sector. Now, Tele-Town Hall will be able to accept protected health information (PHI), securely expanding the tools available for healthcare providers to interact more effectively with their patients. 
Shaun Thompson, CEO of Tele-Town Hall, commented that being HIPAA compliant opens up new doors for messaging in the healthcare sector. "Our new HIPAA compliance allows us to provide technology-driven patient engagement communication services, focused on opening and sustaining a comprehensive communication channel for the complete journey of the patient."
With this recent development of its services, Tele-Town Hall continues to innovate in the world of mass communication software and sees a future where patients and healthcare facilities develop stronger relationships through more seamless interactions.
Based in Arlington, Virginia, Tele-Town Hall has been providing world-class communication software services for over 15 years to elected officials, political candidates, municipalities, unions, non-profits & associations, healthcare, education and more both in the United States and internationally.
Since its inception, Tele-Town Hall has helped its customers make billions of connections to constituents, voters, members and customers through virtual town hall events, texting, automated calls, surveys and webcasts. 
Contact Information:
Chase Hanna
Director of Marketing
chase.hanna@teletownhall.com
Press Release Service by
Newswire.com
Original Source:
Tele-Town Hall Becomes HIPAA Compliant
Health - Purple Foxy Ladies originally published at Health - Purple Foxy Ladies