New OMG Surgery Center Offers Specialized Approach to Total Joint Replacement Surgery
Health - Purple Foxy Ladies originally published at Health - Purple Foxy Ladies
Comprehensive surgical program includes patient education, state-of-the-art robot-assisted surgical system, on-site physical therapy, and same-day discharge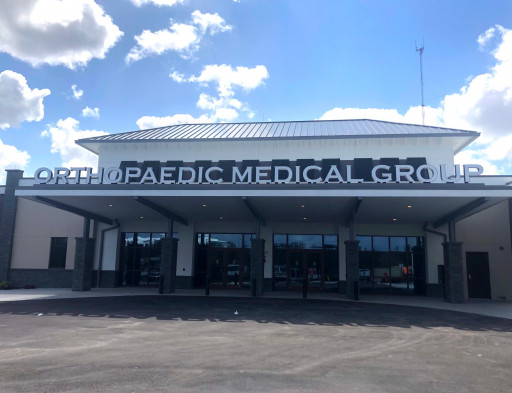 OMGSC
Orthopaedic Medical Group Surgery Center in Lithia, Florida
LITHIA, Fla., January 31, 2023 (Newswire.com) - The recently opened OMG Surgery Center (OMGSC) is a fully equipped surgical center that has been designed specifically with their Total Joint Replacement Program in mind, including the design of two large OR suites and robot-assisted surgical system. This comprehensive program begins in the physician's office, where patients are fully educated on the entire surgery process and discuss post-operative recovery. The patients also attend a free educational class prior to surgery to review the procedure, how to prepare, and the necessary steps for success. If the patient elects to use the Robotic-Assisted surgical program, they will be required to get a specialized CT Scan, which is coordinated for them.
A nurse will call every patient the night before their surgery to ensure they are prepared for the procedure. Once at OMGSC, each patient is prepped for the procedure and will talk with the surgeon, anesthesiologist, and nurses. Once in the operating room, the team will utilize the state-of-the-art robotics and software programs to assist the surgeon with surgery. The physician has complete control over the robotic system; however, it assists with making very precise cuts. "The surgeons and staff have worked hard to develop, design and build not only a surgical center but a comprehensive program that helps with patient recovery from complex surgical procedures," said Dr. Jeff Watson, orthopaedic surgeon at the Orthopaedic Medical Group of Tampa Bay.
Before leaving, the patient will begin a short course of therapy, walk, and go up/down some steps to ensure comfort with the new hip/knee. All patients that receive a total joint replacement at OMGSC are sent home within hours of their procedure. Dr. Scott Goldsmith, CEO of the Orthopaedic Medical Group of Tampa Bay, noted, "Patients recover better sleeping in their own beds and prefer to be home with family after hip or knee replacement surgery, so we have designed a program from start to finish that helps them achieve a better outcome." Typically, they will be seen back in the physician's office two to four weeks after surgery.
The team at OMGSC has performed over 80 total hip & knee joint surgeries in their first six months of operation. They will continue to grow their program in 2023 and look forward to seeing many patients walk out of the center with less long-lasting pain.
If you would like to learn more about OMG Surgery Center, visit them at www.OMGSurgeryCenter.com or give them a call at 813-535-6647.
Contact Information:
Kevin Sando
Owner, VitalUP Marketing
kevin@vitalupmarketing.com
Original Source:
New OMG Surgery Center Offers Specialized Approach to Total Joint Replacement Surgery
Health - Purple Foxy Ladies originally published at Health - Purple Foxy Ladies